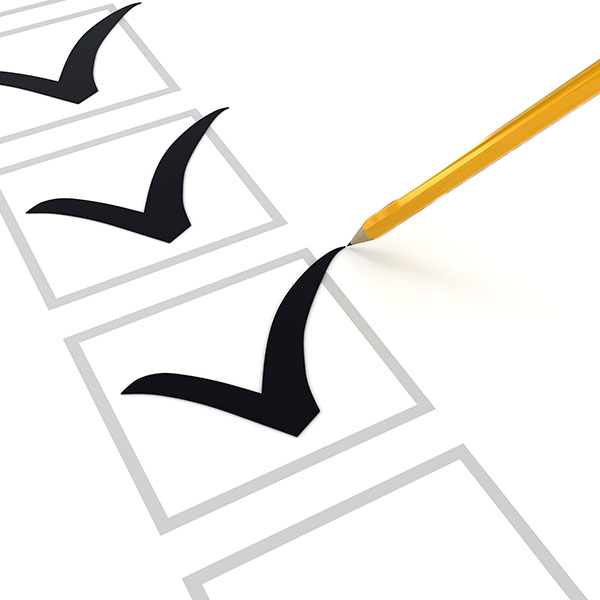 At RJA Heating & Cooling, LLC we strive for 100% satisfaction in everything we do. We value your opinion and invite you to tell us and others about your experience with us. Please take a few moments to tell us what you think by leaving us a review here on our website or on any of these popular review sites or social networks.
Read what other customers have said about us.

All trademarks or brands on this page are registered by their respective owner and are not affiliated with our company, nor do they endorse or sponsor our products or services.
Reviews of
RJA Heating & Cooling, LLC
(Based on 21 rated reviews)
Committed To Great Service!!
29-Aug-2022
Product or service reviewed: New AC
Rocco is a true professional who described in detail the work we needed done & discussed the price without any questions! His team of installers are courteous, knowledgeable & very clean. They even vacuumed before leaving. Dawn,in the office, is very pleasant, courteous & helpful! We will definitely recommend this great company as working with such kind & helpful people is a true bonus !
Prompt and excellent service at a fair price.
02-Aug-2022
Product or service reviewed: Air handler replacement
Prompt and excellent service at a fair price! What else do you need to know? Use them!!
26-Jul-2022
Product or service reviewed: Air Conditioning
Rocco started servicing our two air conditioning units last summer during a heat wave. We can't say enough about the quality of his service and how quickly he responded to us even though we were a new customer and this year again our units needed service during another heat wave and he even came out on a Saturday to get us back up and running. Five stars at least!!
Positive: Professionalism, Punctuality, Quality, Responsiveness, Value
14-Nov-2021
Fabulous and professional service. We called the office and spoke with Dawn, she was so polite and helpful and scheduled a service call for us immediately. We were desperate to figure out why our AC never works right, before Rocco from RJA showed up last week it's been a mystery for years. But Rocco diagnosed/evaluated and addressed parts of the system, no HVAC person never mentioned to us in the past. Now it works perfectly thanks to his expertise! RJA has won our trust and we're customers for life. he's a gem!
08-Nov-2021
Product or service reviewed: Air coil, Condenser
Rocco and his team have gone above and beyond several times for me and my family. They saved the day with my air coil, condenser and furnace over the years. Quality work, fair pricing and most of all honest. Rocco is a true Profesional and Expert in his field.
Marshall Family
Fairfield, NJ
RJA Heating & Cooling 2 days up & running with a complete new system. !!!!!
01-Nov-2021
What a great company, I will be definitely referring them to my family & friends. Pricing was very reasonable & service was exceptional I didn't have to do a thing.
01-Nov-2021
Product or service reviewed: Central air with ecobee thermostat and Bryant condenser
Rocco and his team were outstanding. He is an expert in his field and his team were very quick and knowledgeable of the job they were doing. They left absolutely no mess in my home and were very considerate of my small children in the house (especially during nap time). Rocco and his team install central air in my second floor and attic and I couldnt be happier with the results. I will call them for a future needs without hesitation.
01-Nov-2021
Product or service reviewed: Furance & AC condenser replacement
All work was done as per per proposal.The installation crew was courteous,clean and professional.I recommend RJA.
29-Oct-2021
Product or service reviewed: Central AC
RJA replaced our central AC and all the ducts. Extremely happy with all aspects of the job. Completed in less than 1/2 day, everything removed and cleaned up after work was completed. AC unit works much better that the old one. Very happy and would recommend RJA.
30-Jun-2021
Product or service reviewed: Repair & New A/C & Heating
First, Dawn in the office was great and got us a tech same day, the Technician was fantastic. Diagnosed and repaired in same day. He was courteous, friendly and professional and I would highly recommend him to anyone who needs Central AC repairs, Install or heating. Excellent communication/customer service,, he gave us a fair estimate and did a quick and quality work.
Patricia Owens
BLOOMFIELD, Nj
20-May-2021
Product or service reviewed: Central Air
Rocco and his crew are the best around. Rocco was a pleasure to have in my home. He and his team were meticulous, clean, and the price was just right. If I could give more than 5 stars I would.
Dan velotti
Fairfield, NJ
11-Aug-2020
We just had our A/C system replaced. Dawn, the office manager, is always so pleasant, helpful and very efficient. Rocco is a true professional and extremely knowledgeable. The crew that installed the new system was prompt, neat, respectful, and did a wonderful job with the installation. We would highly recommend RJA.
Frank and Linda Sepulveres
Midland Park
22-May-2020
Product or service reviewed: AC replacement
Replacement of the AC unit (exchanger and outside compressor). Job done very well and fast. Accepted proposal from RJA in the middle of the week, Rocco and crew showed up on Saturday as agreed, AC was working by lunch time. Nice clean job. Thank you RJA, highly recommended.
22-Jan-2020
Product or service reviewed: New Furnace
My wife and I were extremely satisfied with our RJA experience. Rocco was friendly, courteous, professional and above all punctual during the installation of the new furnace. Our furnace went out on one of the coldest days of the year and he made a late trip to our home to see the problem. We were surprised how quickly he responded and installed a new furnace in just 2 business days. The basement was left clean, as if no work had been done that day. The quote given to me ended up being the final price (which was competitive) and I appreciated. They also made some great suggestions to improve the heating and pipe placement for the new furnace. Great job Rocco, Dawn and the whole RJA crew, my family and I are very appreciative for your work in our new home.
08-Jul-2019
Product or service reviewed: Central A/C Replacement
RJA replaced an old central air unit in my home when it failed in June of 2019. Rocco was quick to respond to my first inquiry and to come out and take a look during a heat wave. He emailed a clear and detailed estimate within 24 hours and his pricing was very competitive. He offered to do the installation on a Sunday just 4 days after giving the estimate, beating the next quickest offer by more than a week, which was huge during a time with daytime high temps in the 90s. Rocco and his team were punctual, professional and pleasant. He was on site for the job, which was done well and on time. They cleaned up thoroughly leaving no mess behind. I very happily recommend RJA and would certainly call them again the next time I have a need for an HVAC professional.
27-May-2019
Product or service reviewed: Replaced Centrall AC Unit
RJA replaced my central air unit in March of 2019. I was referred to the firm by my in-laws who had nothing but good things to say about their experience replacing an AC unit in 2011. I'm pleased to report that eight years later, Rocco (principal) and the team at RJA Heating and Cooling still deliver exceptional service. I received three other quotes from large retail (i.e., big box) stores that came with high-pressure sales pitches. It was refreshing to review the project with Rocco, as he's respectful and straightforward. RJA's pricing is very competitive and the owner is on-site during the installation. The crew left my house clean and the unit is working great. I fully endorse RJA and would recommend their services to friends and family without any concerns.
25-Oct-2018
Product or service reviewed: New Bryant Furnace
I needed a new furnace and called RJA for an estimate. I came to them as a new customer. They set an appointment for the next day for Rocco to come out. When he was delayed for our appointment, I was called, informed and given a new arrival time. It was the beginning of the busy season when everyone was discovering they had furnace issues. He was friendly as well as professional. I received a written estimate, via email that same day from his office assistant, Dawn. She included all pertinent information, including the fact that they would handle all permits needed. Their price was fair and I gave the go-ahead. Dawn kept me informed during each step of the process. Even with all they had going on, within a few days, my furnace was installed and inspections passed with flying colors. Both the plumbing and electrical inspectors commented on what a "clean" install he did. They were very impressed with Rocco's work. I highly recommend Rocco and his team if you want fair, professional, hassle-free service. I can't praise them enough.
Rich & Diane Hagy
Morris Plains, New Jersey
31-Aug-2017
Product or service reviewed: New Install
RJA installed a new central AC and furnace system at our house this spring. I can't say enough good things about Rocco and how the AC has performed during this hot summer. He knows his stuff and put together a creative two zone solution to cool our tricky Cape Cod at a price we could afford. The system has functioned flawlessly and led to the most comfortable (and affordable) summer in our home. Rocco and his crew were accessible, respectful and professional through each step ... from design through installation. I would have no concerns about recommending Rocco to any of my friends. A five star experience
22-Jun-2016
Product or service reviewed: New Install
We were very satisfied with our experience with your company. Starting with our first meeting with Rocco who explained in detail all we needed to know about the air conditioning unit. We cannot say enough about his entire crew. They were knowledgeable about the product. They were also neat and professional in the installation of the air conditioning unit. They explained in detail the operation of the unit that we were able to understand. These young men were amazing they were friendly, courteous, respectful, well informed, educated about the product and their work ethics are to be commended. It was a pleasure to have them in our home.
Jack Danfield
West Caldwell, NJ
22-Jan-2016
Product or service reviewed: Central Air Conditioner
Found this company on Home Advisor's. Glad I went with them. Cant trust contractors these days, but Rocco is an outstanding guy. He gave us immediate estimates, and also recommendations to make our attic larger than it was. I would certainly recommend him for your AC needs. Looking forward to our new AC cooling this summer!
29-Jan-2015
Product or service reviewed: Hot Water Heater & Furnace
I usually do not leave reviews but I found that I had to for this company. I hate having to have things repaired or done in my home especially if you do not know the person or company. RJA was recommended to me by a close friend that had used them about a year ago & I needed a new furnace & a hot water heater. I looked at 2 other companies besides them to get pricing and one was extremity high, RJA prices were about the same as the other company, I am so happy that I choose them they came into my home & you didn't even know that they were there the men were so polite and knew exactly what needed to be done, none of that talking on cell phone an taking breaks worked all day got my system they were clean and I am very happy, I would highly recommend them to anyone that is looking for service. The owner was prompt in getting out my price to me, the office staff was very helpful when I had questions about my warranties and all that good stuff. Real nice People.
Patricia Lover
Bloomfield, NJ
RATINGS & REVIEWS
See More Reviews of RJA Heating & Cooling, LLC on HomeAdvisor